You are here:
Pig disease surveillance
If you have found something new, unusual, severe, or unresponsive in relation to pig diseases, please contact the PEG veterinary lead or your nearest Veterinary Investigation Centre.

Please note: if you suspect a notifiable disease you must contact APHA immediately.
Explore the diagnoses made by the GB surveillance network through the interactive pig disease surveillance dashboard.
Pig Expert Group (PEG) veterinary lead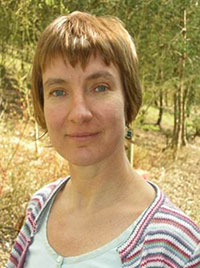 The PEG veterinary lead is Susanna Williamson (03000 600018).
Susanna has been the PEG veterinary lead since April 2014. She leads the Defra-funded pig disease scanning surveillance project in APHA, and is a former President of the Pig Veterinary Society.
Susanna also represents APHA on the Pig Health and Welfare Council (PHWC) and the PHWC antimicrobials and surveillance subgroups.
PEG members
To support the PEG veterinary lead, the group has representation from Veterinary Investigation Officers from APHA and a SRUC Veterinary Services representative. In addition, there are APHA members on PEG providing expertise for specific disciplines (e.g. epidemiology, pathology, virology) and specific diseases (e.g. porcine reproductive and respiratory syndrome, swine influenza).
There is also representation from those involved in International Disease Monitoring, International Trade and Field Veterinary Epidemiology in APHA and from Defra policy.
PEG non-APHA members include representatives from:
PEG surveillance reports
PEG contributes interesting and unusual pig cases, highlights pig disease alerts or findings and provides focus articles relating to pigs for the APHA Veterinary Record monthly disease surveillance report. These are compiled together with contributions from other Species Expert groups.
Quarterly GB Pig Disease Surveillance and Emerging Threats reports are compiled by the PEG. They summarise investigations into threats and other surveillance issues to inform governments, the veterinary profession and livestock farming industries of potential new or re-emerging threats to pig health or changing trends among existing ones.
Recent Interesting Cases
GB pig disease quarterly report: disease surveillance and emerging threats – April-June 2019
African Swine Fever in South East Asia and Europe
Brachyspira hampsonii detected in pig faeces
Clostridial myositis and cellulitis in finishers
PRRS diagnosed in negated notifiable disease investigation
Brachyspira hyodysenteriae MLST in swine dysentery incidents
GB pig disease quarterly report: disease surveillance and emerging threats – January- March 2019
Update on African Swine Fever in South East Asia
Bracken poisoning in a small fattening herd
Swine dysentery involving several B. hyodysenteriae strains
Characterisation of Klebsiella pneumoniae from septicaemias
Senecavirus A publications extend knowledge
GB pig disease quarterly report: disease surveillance and emerging threats – October-December 2018
Updates on African Swine Fever in China and Europe
Porcine circovirus 3 detection with multisystemic inflammation
Leptospirosis in jaundiced growing pigs in autumn-winter months
Ampicillin resistance in Actinobacillus pleuropneumoniae
Recrudescence of vesicular disease due to SVA in Brazil.
GB pig disease quarterly report: disease surveillance and emerging threats – July-September 2018
African Swine Fever spread continues in China and Europe
Congenital tremor in a herd with concurrent deformities
Porcine reproductive and respiratory syndrome remains prominent
Swine dysentery diagnoses in several regions of Great Britain
Periweaning failure to thrive syndrome – a reminder.
Pig dashboards
Population information
Enhanced Demographic Reports
Disease information
Information notes and alerts on specific diseases or conditions:
Further information (external links)