Cattle disease surveillance
If you have found something new, unusual, severe, or unresponsive in relation to cattle diseases, please contact the CEG veterinary lead Vanessa Swinson (0208 5654574) or your nearest Veterinary Investigation Centre.

Please note: if you suspect a notifiable disease you must contact APHA immediately.
Explore the diagnoses made by the GB surveillance network through the interactive cattle disease surveillance dashboard.
Cattle Expert Group (CEG) veterinary lead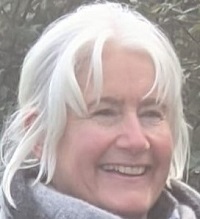 Vanessa has been the CEG veterinary lead since January 2021. She leads the Defra-funded cattle disease scanning surveillance project in APHA.
Vanessa also represents APHA on the Ruminant Health and Welfare Group (for cattle); and is a member of the BVDFree England committee; and the Goat Veterinary Society committee.
CEG members
To support the CEG veterinary lead, the group has representation from Veterinary Investigation Officers from APHA and SRUC Veterinary Services representatives. In addition, there are APHA members on CEG providing expertise for specific disciplines (e.g. epidemiology, virology, parasitology) and specific diseases (e.g. BVD). There is also representation from those involved in International Disease Monitoring in APHA.
CEG non-APHA members include representatives from:
CEG collaboration
CEG also collaborates closely with:
APHA Animal Disease Surveillance Reports
Recent Interesting Cases
GB cattle disease quarterly report: disease surveillance and emerging threats – October to December 2022
Tick Borne Fever cases
Suspected Neurogenic Cardiovascular Collapse in calves
Bibersteinia trehalosi in cattle
Arnold-Chiari malformations
Population information
Enhanced Demographic Reports
Disease information
Information notes and alerts on specific diseases or conditions:
Videos
The following videos were created by APHA on bluetongue, a notifiable disease which can affect ruminant animals:
Further information (external links)