You are here:
Avian disease surveillance
If you have found something new, unusual, severe, or unresponsive in relation to avian diseases, please contact the AEG veterinary lead or your nearest Veterinary Investigation Centre.

Please note: if you suspect a notifiable disease you must contact APHA immediately.
Explore the diagnoses made by the GB surveillance network through the interactive avian disease surveillance dashboard.
Avian Expert Group (AEG) veterinary lead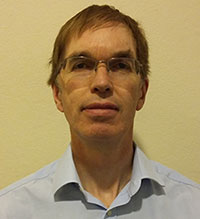 The AEG veterinary lead is David Welchman (0208 0267640).
David has been the AEG veterinary lead since April 2014. He leads the Defra-funded avian disease scanning surveillance project in APHA, and is a past President of the British Veterinary Poultry Association. David also represents APHA on the Poultry Health and Welfare Group.
AEG members
To support the AEG veterinary lead, the group has representation from Veterinary Investigation Officers and avian pathologists from APHA and a SRUC Veterinary Services representative. In addition, there are APHA members on AEG providing expertise on virology (with especial emphasis on notifiable avian diseases) and from Veterinary Advice Services and Scotland Field Operations.
AEG non-APHA members include representatives from:
AEG surveillance reports
AEG contributes interesting and unusual avian cases, highlights avian disease alerts or findings and provides focus articles relating to poultry and gamebirds for the APHA Veterinary Record monthly disease surveillance report. These are compiled together with contributions from other Species Expert Groups.
Quarterly GB Avian Disease Surveillance and Emerging Threats reports are compiled by the AEG. They summarise investigations into threats and other surveillance issues to inform governments, the veterinary profession and livestock farming industries of new or re-emerging threats to avian health or changing trends among existing ones.
Recent Interesting Cases
GB avian disease quarterly report: disease surveillance and emerging threats – April to June 2020
Update on HPAI and LPAI in Europe
Rotavirus in gamebirds
Erysipelas causing arthritis in goslings
Duck virus enteritis in small breeding flocks
New infectious bronchitis virus strains in Europe
Avian dashboard
Population information
Enhanced Demograpic Reports
Disease information
Information notes and alerts on specific diseases or conditions:
Further information - External links