You are here:
Bacterial identification and characterisation
Bacterial identification and characterisation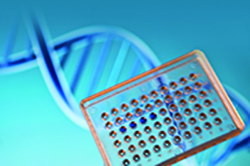 APHA Scientific offers:
A comprehensive bacterial identification and characterisation service that provides detailed information for a variety of applications including the development of vaccines, characterisation of probiotics and intellectual property protection.
The service includes:
Identification of Bacteria by 16S rRNA Gene Sequencing
MultiLocus Sequence Typing (MLST)
Whole Genome Sequencing
Microbial Community Profiling
Further information on the service
Many of the techniques are based on DNA sequencing and we are well equipped with a wide range of capillary and next generation DNA sequencing instruments. Beyond traditional culture methods, our scientists have expertise in a wide range of technologies (e.g. MALDI-ToF and BIOLOG), and access to extensive bacterial isolate libraries and data sources. They also have in depth knowledge of animal and zoonotic diseases, wide experience of food safety, environmental and public health issues and a commitment to high quality standards including ISO9001 and ISO17025.
APHA Scientific also offers other services including bacterial identification by traditional culture, MALDI-TOF and Phenotypic Characterisation using BIOLOG techniques. Please contact us to discuss any other requirements you may have for analysis based on DNA sequencing or data analysis using bioinformatics.
Bacterial identification and characterisation leaflet
Page last modified: 5 August, 2020