Laboratory testing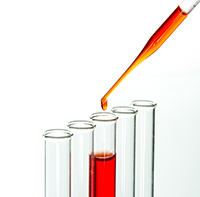 As a result, of the recommendations issued by the British Government, all APHA Scientific employees that can work from home are doing so, and measures to reduce interaction between laboratory and dispatch staff are in place. We will endeavour to provide our normal service to our valued customers as much as possible. We wish you well in these difficult times.
APHA Scientific offers a complete testing, advice and support service for the diagnosis, control and prevention of diseases in farm animals.
Our specialist teams perform tests under a comprehensive quality assurance system. Many of the tests are accredited to ISO 17025 and cover a range of animal species.
Customers are requested to send samples direct to the designated APHA testing unit, details of which can be found in the Commercial Diagnostic Tests Price List.
This will help to maintain the quality of the sample and speed of reporting. Results will usually be returned via the nearest APHA Laboratory where interpretation and follow-up support will be available if required.
APHA also offers a range of tests for purposes outside those listed above. These include:
Submissions not appropriate for UK disease surveillance purposes.
Tests on samples from companion animals.
Animals outside the UK at the time of sampling.
Further information can be found on the individual services pages by following the menu links on the left.
Page last modified: 25 June, 2020