Rabies Serology Testing
APHA Rabies Serology team
Animal and Plant Health Agency Rabies Laboratory
The Animal and Plant Health Agency (APHA) Rabies Laboratory at Weybridge is:
the UK Reference Laboratory for Rabies
an International Reference Laboratory for Rabies (OIE, World Animal Health Organisation)
an EU-approved laboratory for rabies serology
a UKAS accredited testing laboratory No. 1769.
Please note that we are currently unable to test any rabies FAVN submission where the samples are taken in Russia and where payment would be made from a Russian bank/credit card. Testing may still be possible depending on circumstances and how the payment is to be made. Please contact us on +44 (0)3000 600022 or lab.services@apha.gov.uk for advice before sending any samples to us.
The rabies tests undertaken by APHA are accredited to ISO/IEC 17025 ensuring the highest level of quality assurance. Our highly skilled team of scientists are on hand to provide a highly competitive, quality assured, service from sample receipt to result reporting.
Available Rabies Serology tests at APHA for EU and other pet travel schemes
The Fluorescent Antibody Virus Neutralisation (FAVN) test (sometimes referred to as the RNATT) offered by APHA is an approved rabies antibody titration test for monitoring the effectiveness of vaccines for pet travel schemes. The FAVN test determines whether the animal has adequate levels of anti-rabies antibodies following vaccination. An antibody level greater than or equal to 0.5IU/ml is considered an adequate response to vaccination for the purposes of commercial and non-commercial pet travel.
Two test formats are available at APHA, both provide a result as IU/ml. Samples with a titre greater than the end point of the assay will be reported as ≥ the upper limit of the test:
View our current test prices and turnaround times.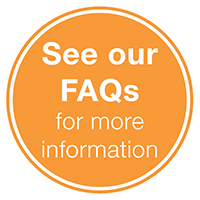 Submitting PETs samples to APHA
each serum sample should be sent with a completed submission form (one per sample). The submission form and guidance notes are available here
a minimum of 1ml serum (preferable) or 2ml clotted blood should be sent in a plain tube, marked with the owner's name, animal's name and microchip number
each serum sample should be sent in an insulated leak-proof container (IATA packing instructions 650)
label the packaging with the following:

Canine/feline serum samples – no commercial value
Category 3 Veterinary diagnostic specimens – not restricted
we accept samples from customers worldwide - additional requirements for samples submitted from non-EU countries can be found in the FAQs section or in the guidance section of the submission form.
Send your completed submission form and sample to:
Rabies Serology/Sample Reception
Animal and Plant Health Agency
Woodham Lane
New Haw, Addlestone
Surrey KT15 3NB
United Kingdom
Contact us
Please contact the Pet Travel Scheme helpline for information regarding pet travel:
Email: pettravel@apha.gov.uk
Tel: +44 (0)370 241 1710
For test enquiries including any queries about APHA test report validity (you will need to be able to provide a scan or photograph of the report), please read the FAQ section, or contact our Laboratory Services Team:
Email: lab.services@apha.gov.uk
Tel: +44 (0)208 415 2280
Page last modified: 26 April, 2022