Intellectual property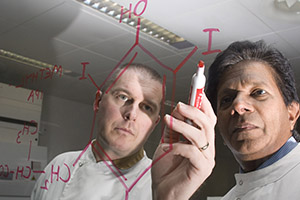 Intellectual property (IP) can be defined as the creative output of the mind of the person generating it. There are various forms of legal right that can be used to protect IP, and these help the owner to control its use and to gain reward from it.
APHA has conducted research and surveillance of animal disease for many years, which has resulted in new discoveries, new techniques, the accumulation of considerable expertise over a diverse range of disciplines and contributed to improved disease control and diagnosis around the world. As a result, an extensive portfolio of IP has been generated and exists as 'know-how' in the form of products, techniques and expertise as well as that formally protected by patents. This information is available to customers through our flexible IP Licensing Programme.
If you would like further details about the Agency's IP Licensing Programme, please contact our Customer Service Team.
Page last modified: 5 August, 2020