Farmwell - Scotland
Farmwell Scotland is an initiative established by organisations from across Scotland's agricultural sector including:
Animal and Plant Health Agency
Scottish Government
National Farmers Union Scotland
Royal Scottish Agricultural Benevolent Institution
Quality Meat Scotland
Scottish Society for the Prevention of Cruelty to Animals
Local Authorities
British Veterinary Assocation Scotland
Crofting Associations
Dairy Hub
SAC Consulting Veterinary Services
Scottish Governments Rural Payments and Inspections Division
Livestock Health Scotland
Food Standards Scotland and
Highlands & Islands Veterinary Service Scheme.
The aim of this initiative is to promote wellbeing in those working in the farming and crofting industry, and to protect farm animal welfare.
We all realise that farming and crofting can be a tough business and it isn't always easy for farmers to ask for help. The documents referred to below at the RSABI website are designed to help people to recognise when someone they know is struggling, and give advice on where to turn when things are difficult. This should also help to ensure farm animal welfare, as we are aware that on occasions, when farmers are struggling for whatever reason, they may not look after themselves or their livestock as they usually would.
Farmwell Scotland encourages those with concerns, where possible, to talk to the person they're worried about. We would encourage people to call the RSABI Helpline to get support, before it becomes a crisis. RSABI is a Scottish Charity providing varied support to individuals and families across the agricultural sector. They are a good first contact for farmers who are struggling emotionally, practically or financially and need support. They may also be able to direct people to other bodies giving help or advice if that is more appropriate. If you have concerns for yourself, or about someone you know in farming call the confidential RSABI Helpline on 0300 111 4166.
The following documents available to download via the RSABI website https://www.rsabi.org.uk/Home-Page then 'help available' drop down menu and 'Farmwell Scotland'
Mart Poster: A4 Farmwell Scotland poster for printing and display in public areas or re-printing in publications e.g. mart catalogues, highlighting how to know and what to do when someone is struggling and needs help.
Useful Contacts document: Names and contact details of support agencies, highlighting some of the support available to those working in the farming and crofting industry and the roles of the different organisations listed.
Early Indicators document: This document has been written for relevant agencies to provide them with guidance on early warning indicators that all may not be well on the farm. The hope is that by spotting the signs' the agencies can have a conversation with the farmer and encourage them to seek help, before the situation impacts a farmer's health and the welfare of their livestock.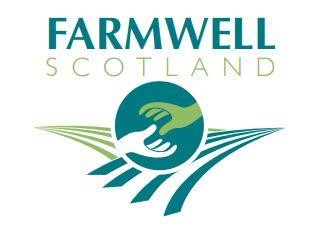 Updated: 09 October 2019