PT schemes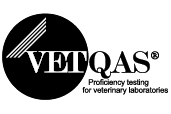 The samples for VETQAS® PT schemes include serum, blood, animal feed, faeces, milk and tissue for a variety of tests ranging from diagnosis of simulated bacterial clinical specimens to biochemical estimations to ELISAs, PCRs and many more. See the general information about VETQAS samples.
The PT schemes are principally directed towards farm animal and equine species, however there are some schemes for fish and companion animals.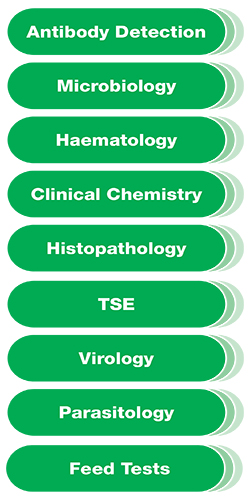 The list of PT schemes is available by downloading:
Changes to distribution dates in January 2020
The uncertainty around the exit of the United Kingdom from The European Union presents us with the possibility of disruption to the VETQAS shipments to our EU customers and possibly NI.
In light of this, VETQAS is making contingency arrangements to help ensure the smooth transit of goods to our non UK, European customers under the existing terms and conditions of trade.
The contingency arrangement that we are adopting is to re schedule the PT distribution dates in January 2021.
The revised dates for impacted PT distributions are as follows:
Week

Original distribution date

Revised
distribution date

January – Week 1

05/01/2021

19/01/2021

January – Week 2

12/01/2021

19/01/2021
Please be aware that these changes will apply to all participants of the affected PT schemes, irrespective of where they are located globally.
The VETQAS proficiency testing electronic reporting website offers a fast, simple and efficient way of submitting results and receiving final reports.
For further information on PT schemes, VETQAS and scheme use please see our FAQs page.
Page last modified: 31 March, 2021