PT schemes
As a result, of the recommendations issued by the British Government, all APHA Scientific employees that can work from home are doing so, and measures to reduce interaction between laboratory and dispatch staff are in place. We will endeavour to provide our normal service to our valued customers as much as possible. We wish you well in these difficult times.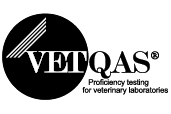 The samples for VETQAS® PT schemes include serum, blood, animal feed, faeces, milk and tissue for a variety of tests ranging from diagnosis of simulated bacterial clinical specimens to biochemical estimations to ELISAs, PCRs and many more. See the general information about VETQAS samples.
The PT schemes are principally directed towards farm animal and equine species, however there are some schemes for fish and companion animals.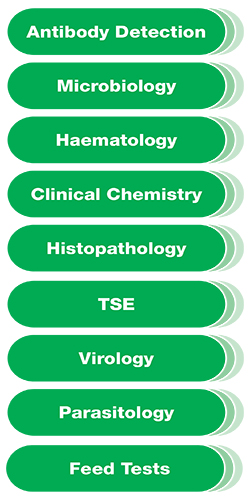 The list of PT schemes is available by downloading:
The VETQAS proficiency testing electronic reporting website offers a fast, simple and efficient way of submitting results and receiving final reports.
For further information on PT schemes, VETQAS and scheme use please see our FAQs page.
Page last modified: 26 June, 2020