Biological reagents - Avian influenza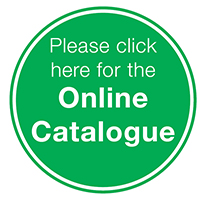 Avian influenza (AI), commonly known as 'bird flu' is a highly contagious viral disease affecting the respiratory, digestive and/or nervous system of many species of birds. It is a disease of birds, not humans, although people and other mammals can become infected they rarely are.
As the International Reference Laboratory for avian influenza, APHA carries out confirmatory tests on samples from many other countries and it is important to ensure that reagents supplied are fit for purpose and appropriate at a global level. For the identification of avian influenza A virus (subtypes H5 and H7) we recommend the reagents listed below:
| | | | | |
| --- | --- | --- | --- | --- |
| | Virus ID primary serum | Virus ID secondary serum | Serology primary antigen | Serology secondary antigen |
| H5 | H5N3 | H5N1 | H5N3 | H5N1 |
| H7 | H7N7 | H7N1 | H7N7 | H7N1 |
It may be possible to initially screen all haemagglutinating agents with the primary serum. But, to achieve a definitive identification of the virus subtype, a second serum (produced to a virus with a heterologous neuraminidase subtype) should be used to ensure an accurate identification and eliminate any cross reactivity due to a common neuraminidase subtype between strains.
For serology, consistent with principles for virus identification, one antigen should be used for screening and all positive reactors confirmed using a second antigen in order to eliminate interference from cross neuraminidase antibodies.
H5N2 antigen and H5N2 positive serum are also available.
To discuss your requirements please contact our Customer Services Team
Tel:  +44 (0)3000 600001
Email: salesdesk@apha.gov.uk
Page last modified: 1 October, 2020