Characterisation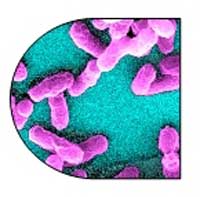 Phengenix offers other characterisation of bacterial cells utilising a wide range of cutting edge technologies enabling detailed characterisation of isolates. These methods encompass molecular, proteomic, biochemical and serological techniques.
Molecular methods – sequencing of genes and genomes, micro-arrays for the detection of antimicrobial resistance genes and toxins/ virulence factors.
Antimicrobial resistance sensitivity testing – Estimation of minimum inhibitory concentrations (MIC) of antibiotics,
biocides, disinfectants and biotechnology products using standardised BSAC and EUCAST recommended approaches.
Biochemical methods – Phenotypic arrays for assessing the metabolism of nearly 1000 substrates.
Structural and bio-image analysis – Electron and confocal microscopy images of bacteria and interfaces with their hosts.
The sequencing of specific genes or whole genomes can provide important information about pathogenic bacteria or those used in a wide range of biotechnology application. Gene and genome sequences can be used to protect intellectual property and to understand differences in biological activity between strains. Phenotype arrays can be used for similar purposes and may be of value in understanding bacterial metabolism and how that might be related to biological activity, for example of probiotics, or of value in developing optimal growth media for industrial scale culture.
The definition of antimicrobial resistance gene carriage or acquisition may be essential information for product registration and approval purposes: we offer both standard anti-microbial resistance sensitivity testing and genetic methods including gene arrays for these purposes. Bio-imaging using electron and confocal microscopy can be invaluable for visualising bacteria in situ, understanding interactions with the host and selecting optimal strains.
Page last modified: 28 November, 2018