News
APHA Scientific Exhibits at the BEVA congress 2018
APHA Scientific has just returned for a successful exhibition at the BEVA Congress. The event took place in Birmingham International Conference centre held on the 12-15th September 2018.
BEVA is a world leading equine veterinary association with over 2,700 members globally. BEVA is a highly regarded authority representing the industry at the highest level. The annual Congress is the largest equine veterinary conference in Europe and attracts more than 1,200 equine and mixed vets each year. As well providing more than 90 hours of CPD lectures BEVA Congress has a substantial exhibition hall and demonstration area.
The Princess Royal has formally opened BEVA Congress in Birmingham and also presented the association's annual awards.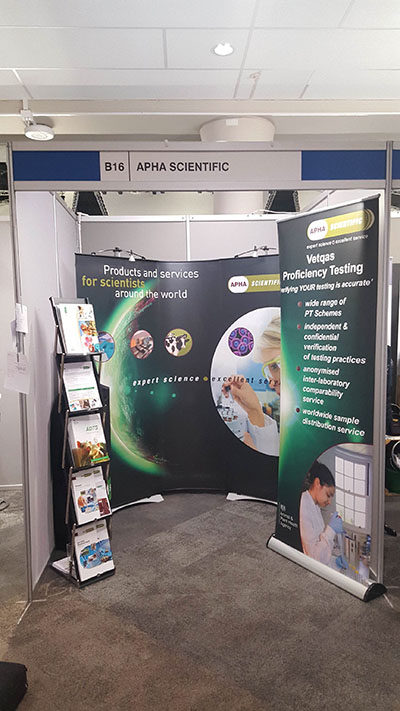 APHA work in partnership with BEVA to encourage compliance with The Horserace Betting Levy Board Code of Practice for Contagious Equine Metrits Organisms. Laboratories that are part of the BEVA registered laboratory testing scheme have all successfully participated in the VETQAS proficiency schemes run in conjunction with BEVA.
For further Information on VETQAS proficiency testing schemes please contact
Tel: +44 (0)3000 600003
Email: aphascientific@apha.gov.uk
Visit: www.aphascientific.com
Page last modified: 01 October 2018