News
Great to see you at the World Veterinary Poultry Association Congress!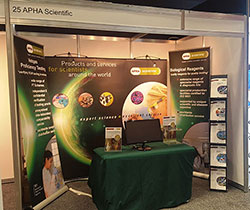 APHA Scientific has just returned for a successful exhibition at the XXth World Veterinary Poultry Association (WVPA) Congress, The event took place at the Edinburgh International Conference Centre from the 4 to 8 September 2017.
This congress was an excellent opportunity for the team to promote our commercial products and services to businesses in the industry and professionals in the poultry science research field. WVPA attracted a wide range of delegates from across the globe with numbers exceeding expectations with over 2000 people in attendance.
The congress was the culmination of nearly five years of planning by the Local Organising Committee of the British Veterinary Poultry Association (BVPA). As Senior Vice President of BVPA, David Welchman, Veterinary Lead of the APHA Avian Expert Group, was closely involved from the start with the specific role of partnership (sponsorship) convenor on the committee. The committee took on board lessons learned from the previous two congresses and we were delighted that the Congress in Edinburgh proved such a commercial and scientific success.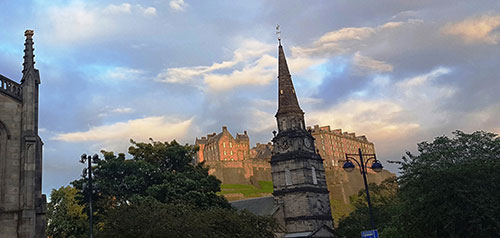 Alongside the exhibition stands was a rich and varied scientific programme which included workshops, presentations and keynote speakers.
Professor Ian Brown Head of Virology at the Animal and Plant Health Agency gave a keynote focused on the recent science relating to the H5N8 major epizootic in Europe, Asia and Africa. The presentation assessed current global threats from avian influenza to veterinary public health and how they can be mitigated.
Richard Irvine Head of Scanning Surveillance at APHA gave a presentation on integrating qualitative and quantitative data to enhance veterinary scanning surveillance in poultry in Great Britain. An overview of the veterinary surveillance system and the integrated approaches for the timely detection of new and re-emerging health threats in poultry in Great Britain was discussed, as well as description of features of the ongoing development of the system and key poultry disease findings.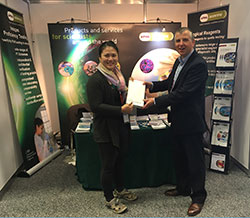 And finally…Thank you to everyone that took part in our coccidiosis competition. We gave delegates the chance to examine a series of slides, to see if they could identify the correct species of Eimeria by the type and location of lesions. Congratulations to Sophia Tang Tze Pei from Rhone Ma who won the Samsung tablet, Sophia was chosen at random from the winning entries.
Further Information on APHA Scientific products and services
Tel: +44 (0)3000 600001
Email: aphascientific@apha.gov.uk
Visit: www.aphascientific.com
Page last modified: 5 January, 2018