News
APHA Scientific exhibiting at World Veterinary Poultry Association Congress
Come and see us on Stand 25
APHA Scientific will be exhibiting at the World Veterinary poultry Association Congress. This year the congress will be held at the Edinburgh International Conference Centre from the 4 to 8 September.

We will be promoting our wide range of products and services including our Research and Development capabilities, Proficiency Testing Schemes, Biological Reagents, Testing services for veterinary practitioners, vaccine development and diagnostic kits.

We are proud to announce that the Animal and Plant Health Agency (APHA) specialist, Professor Ian Brown will also be a keynote speaker at the congress.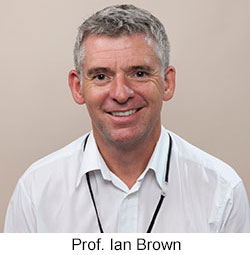 Professor Ian Brown is Head of Virology at APHA and Director of EU/OIE/FAO International Reference Laboratories for Avian Influenza, Newcastle Disease and Swine Influenza. Ian is a founder member of the OFFLU Laboratory Network and the UK national expert on Avian Influenza.

Ian's keynote will focus on the recent science relating to the H5N8 major epizootic in Europe, Asia and Africa. The presentation will also assess current global threats from avian influenza to veterinary public health and how they can be mitigated. The keynote will be held at 8am on Tuesday 5 September.
Further Information on APHA Scientific products and services
Tel: +44 (0)3000 600001
Email: aphascientific@apha.gov.uk
Visit: www.aphascientific.com
Page last modified: 5 January, 2018