News
Reagent price reductions
APHA Scientific is excited to announce that we are reducing the price of our Brucella Diagnostics Reagents from the 1st April 2017. We believe that these new prices not only give you great value but reflect our commitment to customer satisfaction.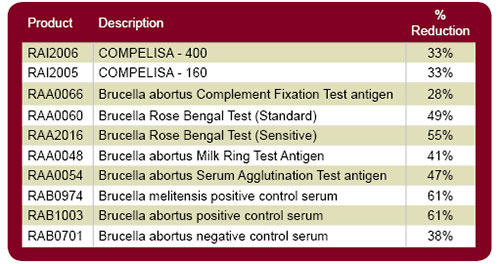 Peter Cousins APHA Scientifics Business Development Manager said:
"It is great news that we have made savings that we can pass onto the customers. The latest price reductions mean that customer can be saving on average 45%.
 "We are committed to giving our customers better value for money and APHA Scientific believe that it is important to reflect this in the prices."
Further Information
Tel: +44 (0)3000 600001
Email: salesdesk@apha.gov.uk
Visit: www.aphascientific.com
Page last modified: 19 November, 2018