You are here:
APHA Vet Gateway
The Animal and Plant Health Agency (APHA) Vet Gateway provides a portal for vets to access APHA's services, systems, operating instructions, guidance, news and intelligence on new and re-emerging animal health threats.
It supports vets working as Official Veterinarians and using APHA's veterinary scanning surveillance and diagnostic support network.
News
African Swine Fever - what does it look like?
Images illustrating the clinical signs and gross pathology of African Swine Fever (ASF) provided by The Pirbright Institute.
Published: 18 June 2018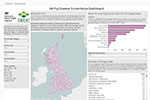 Avian disease surveillance dashboard
New avian disease surveillance dashboard displays data on non-notifiable diseases in non-commercial and small chicken flocks.
Published: 27 March 2018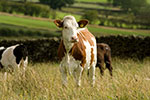 Changes to lab testing locations
From 11 December, we are making changes to where samples should be sent to speed up test turn around times.
Published:12 December 2017
---
To find out more about APHA please visit GOV.UK.