You are here:
Test subscriptions and prices
Herdsure® test subscriptions and prices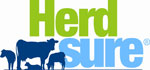 Each farmer member pays an annual subscription for their farm based on the size of their herd and the number of diseases they select. Invoicing for subscriptions and testing is sent to the member's veterinary practice. Tests are competitively priced at special rates for Herdsure members.
If new services or tests are introduced during the year details of these will be available here:
Herdsure offers special discounted prices for individual milk sample pots. Please contact the customer service team for further information on 03000 600001.
For further information please contact the Herdsure® Team
Helpline: +44 (0)300 303 1556
Fax: +44 (0)191 266 3605
Email: Herdsure@ahvla.gsi.gov.uk
Page last modified: 5 January, 2018